Awards

Our daily commitment has already been honored with numerous awards in the past years.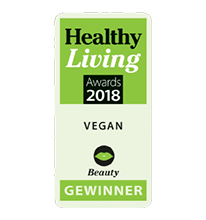 Winner European Green Award 2021
This award honors Eco Heroes whose work contributes to the transition to a modern, resource-efficient, fair and competitive economy. With our shower powder series we were awarded in the category "Green Product Design". This category honors the excellent design of sustainable products and campaigns.
Winner Natural & Organic Awards Scandinavia 2021
The prestigious Natural & Organic Awards took place at the Nordic Organic Food Fair & Eco Life Scandinavia in Malmö celebrating the latest innovative products within organic, natural and sustainability. Our Organic Powder Shampoo Sensitive was named winner in the category "Best New Hair Care Product".
Winner Best New Product Award 2020
On the occasion of VIVANESS, the world's leading international trade fair for natural cosmetics, the trade audience voted for its top innovations in seven categories at the Best New Product Awards. Eliah Sahil received the innovation award "Best New Product 2020" for the dental care products "Organic Dental Powder Ginger" and "Organic Tooth Oil Turmeric".
Winner Healthy Living Award 2018
The Healthyliving Award is an accolade for innovative products that embody a healthy lifestyle. In 2018, ELIAH SAHIL received the Vegan Award in the Beauty Prod- ucts category. The brand's powder shampoo scored high marks not only for its unique formulation that excludes surfactants, preservatives and fragrances but also for its plastic-free packaging and sustainable refill concept.